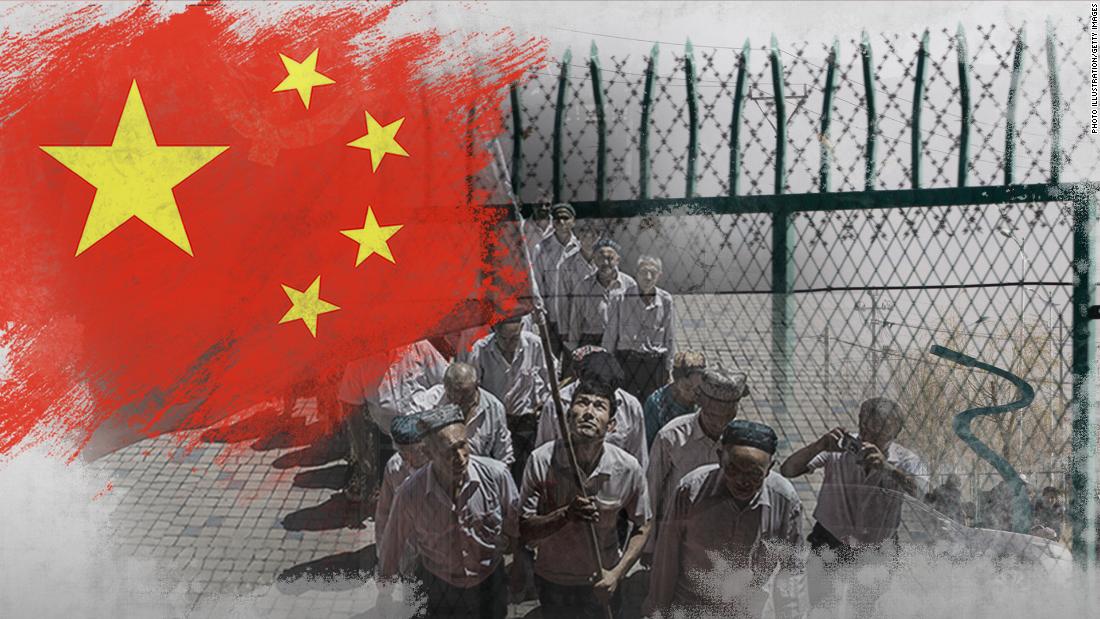 Almaty, Kazakhstan (CNN)Overflowing toilets in overcrowded cells. Food and sleep deprivation. Forced injections.
As she witnessed horror after horror and was told of others, Sayragul Sauytbay, who says she was a former employee inside one of China's sprawling network of alleged detention camps in Xinjiang province, vowed to one day tell the world what she saw.
"I knew that all people there were not guilty of anything," she said. "I could do nothing to help them avoid suffering. That's why I decided that one day I would publicize what's happening there."
Sauytbay shared startling allegations of torture inside the camp during an interview with CNN in Almaty, Kazakhstan. While former detainees have raised the alarm about abuse
they say they've faced
, Sauytbay is one of a very small number of employees to have spoken out in detail.
"China has lied to the international community when it said these are not concentration camps, not prisons, and that they are teaching Muslims skills and trades," she said. "That's not true at all because I saw it with my own eyes."
Sauytbay says she fled her job in a Xinjiang camp in 2018, escaping to Kazakhstan where she was united with her family briefly before being picked up by Kazakh authorities for crossing into the country with forged documents. She is requesting asylum in the country.
Responding to Sauytbay's claims, the Chinese Ministry of Foreign Affairs said she had "twisted facts" about the camps, alleging Sauytbay was still in financial debt in China.
The camps
In recent years, China's government has opened a network of camps in Xinjiang. Uyghurs, a predominantly Muslim ethnic minority, have been sent to the camps in large numbers.
The US State Department estimates that
as many as 2 million people
could have passed through the detention system over the past few years.
Kazakhs, Kyrgyz and other central Asian ethnic groups have also been placed in the camps.
China denies this. The Chinese government has repeatedly maintained the camps are voluntary "vocational skills education and training centers."
Some ex-detainees who have managed to leave have told stories of torture and forced political indoctrination, which they claim is due to their Islamic faith.
Policy of sinicization
Sauytbay is an ethnic Kazakh, raised in Xinjiang. In 2016, her husband and two children left the Chinese region for neighboring Kazakhstan, but Sauytbay stayed behind. As a Kazakh who was also a member of the ruling Communist Party, she said her travel was restricted.
She was running a kindergarten when she said the authorities demanded she relocate to one of the camps. Teaching Chinese was ideal for her, they said, because she was fluent in both Kazakh and Chinese.
Upon her arrival, she said she quickly discovered her job would require more than teaching.
"They told me there is a policy of sinicization underway," she said, referring to the process of making the country's minorities more like the Han Chinese majority. "They once said, 'We will turn the best of them into Hans, while repressing and destroying the bad.' This policy is underway now."
Sauytbay was told to instruct her classes that they should be loyal to the Communist Party as "Chinese" people.
"They told me to tell them, 'The Communist Party has led you to this day. The fact that you are living is thanks to the Communist Party. You have made a mistake by failing to know the Chinese language. The lack of your knowledge of the Chinese language is a treachery of the state'," she said.
This is consistent with the accounts of numerous ex-detainees, including Kairat Samarhan, a former detainee who told CNN he was forced to stand for hours on end, chanting "long live Xi Jinping" in a nod to China's President.
Original Article : HERE ; This post was curated & posted using : RealSpecific
This post was curated & Posted using : RealSpecific
Thank you for taking the time to read our article.

If you enjoyed our content, we'd really appreciate some "love" with a share or two.

And ... Don't forget to have fun!